Meta, the parent company of the Facebook giant, is developing bots with distinct personalities, including a robot with a unique character that responds to questions as the "sarcasm general."
This move reflects Meta's efforts to adapt to the rapidly changing demographic landscape and shifting user preferences in the ever-competitive social media environment.
The so-called "Gen AI Personas," as referred to by Meta, are currently undergoing testing among Meta's testers, and the official announcements regarding the test results will likely be made on Wednesday during the Meta Connect conference. The ages of the testers for these specific chatbots are currently undisclosed, although Meta announced the development of these robots back in February.
Which character will communicate with the youth?
One of the characters aimed at Generation Z is "Bob the Robot," a chatbot created based on the character Bender from the "Futurama" animated series.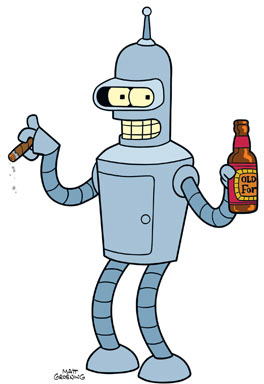 "Robot Bob" is designed to be sarcastic, cheeky, slightly cynical, and possess a comedic sense of humor, although one of the testers noted that he can be rude and entirely "impractical."
However, the developers of the chatbot understand that humor and communication style are among its key features and the best way to connect and engage Generation Z users who are accustomed to dynamic and captivating online interactions.
Excluding the simplified humoristic characteristic of Generation Z, Bender can become a shade of what modern children are watching now.
Generation Z consists of individuals aged 11 to 26, and despite several reboots of "Futurama," the original animated series aired from 1999 to 2003, which roughly corresponds to the time when the oldest members of this generation were still children.
Meta's attempt to become a star among the youth
The development and implementation of AI-powered chatbot characters point to a broader trend in the digital industry. Virtual assistants and AI-driven chatbots have become an integral part of our online interactions. They are not only efficiently used for customer support but also provide opportunities for communication and entertainment. Meta's "Sarcasm General" is just one example of how artificial intelligence can be utilized to enhance an engaging and enjoyable user experience.
A marketer's perspective
Meta's decision to introduce AI-powered chatbot characters is a response to the fierce competition in the social media landscape. In an environment where multiple platforms are vying for user attention, innovation becomes a key element for retaining and attracting an audience. The success of these AI-powered chatbots will depend on how well they resonate with Meta's target audience and their ability to distinguish the platform from competitors.
Meta's strategy to appeal to younger audiences extends beyond clever chatbots. They are also optimizing their content for search engines (SEO), ensuring the platform remains accessible to a wide audience. By combining SEO strategies with the personalities of AI chatbots, Meta aims to create a powerful synergy that enhances user engagement.
Digital marketing puzzles making your head spin?

Say hello to us!
A leading global agency in Clutch's top-15, we've been mastering the digital space since 2004. With 9000+ projects delivered in 65 countries, our expertise is unparalleled.
Let's conquer challenges together!